WHAT WE DO?
Sectors we produce
Star Screw; manufactures fasteners for many sectors, especially sanitary ware, automotive sub-industry, white goods, furniture, electricity, electronics, glassware, lighting manufacturers.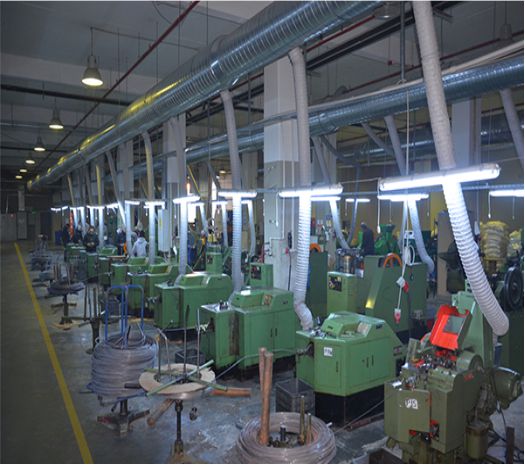 OUR PRODUCTS
75 Machine Tracks
Our company, which has a wide machine park for the production of standard and special fasteners, produces bolts, screws, rivets and special fasteners.
Screw Production
Bolt Production
Vitrified Assembly Kits
Special Fasteners
OUR PRODUCTS
For Solutions for Your Needs
LEADING COMPANY IN ITS SECTOR
Quality is not an action, it`s a habit
Star Vida, in its policy of Production Understanding Prioritizing Customer Satisfaction, cold forging fasteners provides service with its experienced and expert staff.
Star Vida took the first step in the sector in 1992. It has taken firm steps forward with success in the sector until today. Star Vida is one of the leading companies in the sector by keeping itself up-to-date, constantly following the innovations of the sector by producing with the same excitement and meticulousness as on the first day in each new production. Star Vida serves with a production approach that prioritizes customer satisfaction with the principles of quality production, economical price, on-time delivery.
CALL US